About Us
Welcome to the Evacuation Chair Shop About Us page. It's great that you would like to learn more about who we are and where we came from.
Evacuation Chair Shop as a website was launched relatively recently - in 2014. Evacuation Chair Shop is a subsidiary of Health and Care (www.healthandcare.co.uk) which was launched in 2008 by Paul Simmonds.
We operate from our warehouse and office in Union Court, Central London.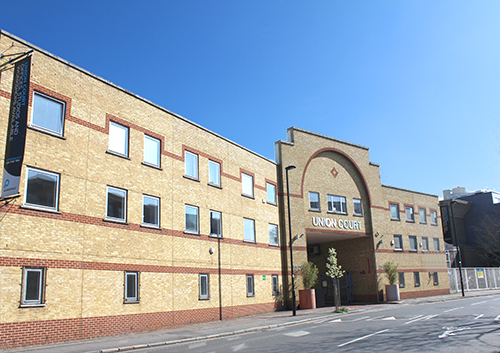 We Believe In Better Building Safety - Don't Leave Anyone Behind
Our goal is to provide a comprehensive range of products that help you ensure that everyone in your building can escape safely from a fire or emergency.
We believe that there are too many buildings without adequate evacuation measures to ensure that a person who is disabled, pregnant or injured can escape safely in a fire. Remember, lifts are normally out of action when a fire breaks out, meaning that the people who went up the building in a lift are forced to use the stairs on their way down.
We are focused on ensuring that you can get everyone out in an emergency.
Consider All The People Who Could Be In The Building
We want every organisation to ask themselves;
"Can we help evacuate everyone who might be in the building when a fire breaks out?"
It is crucial to consider:
Anyone who is disabled
Anyone who is pregnant
Anyone who is injured
Consider Visitors Too
And it's not just people who are normally in the building that you should be mindful of. It also visitors and part time users of the building too.
What Makes Us Different
Unlike other health and safety websites, Evacuation Chair Shop is utterly focused on evacuation chairs and evacuation equipment. We believe that this complete focus gives us the ability to concentrate on providing you with the most comprehensive and up to date information on evacuation chairs.
We provide information and comparison of products to enable you to choose the right solution for your building, protecting your staff, patients, visitors, pupils, students or other group of people whose safety you are responsible for.
Helping You Make The Right Decision
We also believe that there is the potential for confusion when it comes to the selection of an evacuation solution. This is why our team of Evacuation Chair Experts continue to publish informative articles and guides on our products, enabling you to make an informed decision about the right evacuation chair for your needs.
We Hope You Enjoy Shopping With Us
We are proud to help you improve safety in your building, and to provide the means to save a life in an emergency. Our Customer Care Team are on hand to help you with any questions you might have. We hope that you enjoy shopping with us, and we look forward to being of service to you.
Kind regards,
Paul Simmonds (Founder of Evacuation Chair Shop) and the entire Evacuation Chair Shop Team