1 April 2016 | Admin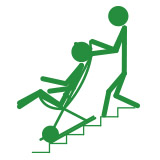 There is no set guideline to indicate how many evacuation chairs your work space should have: it all depends on individual circumstances and factors specific to your environment. Therefore, the importance of conducting a risk assessment within your company cannot be stressed enough. Read on to find out more about what risk assessments are, why you need to have them and how they relate to evacuation chairs.
31 March 2016 | Admin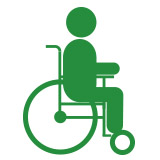 A common misconception is that evacuation chairs are designed solely for wheelchair users, leading many employers to wrongly believe they do not require one if there are no wheelchair users in the office. In fact, evacuation chairs can serve a multitude of people, from those who require a wheelchair or walking aid, to those who are usually physically able. Read on to learn more!
24 March 2016 | Admin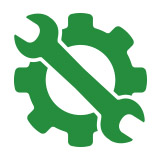 Many people assume that once they've bought an evacuation chair they're sorted for fire safety. Maybe you had an emergency that you weren't as prepared for as you thought; maybe you simply had a risk assessment point out the dangers of your current evacuation plan. In any case, you've bought yourself and evacuation chair and that's everything sorted right? Wrong.
24 March 2016 | Admin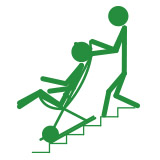 Put broadly, an evacuation chair is a glorified wheelchair that can safely transport people down stairs. A wide range of chairs are available; downstairs, upstairs and even spiral staircases can be tackled with the right equipment. For the majority, a cost-effective and economical chair is suitable, ideal for standard staircases and the transportation of most people. But whatever your stair type, there is an evacuation chair available.
24 March 2016 | Admin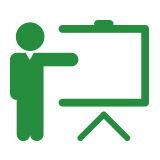 Yesterday my colleagues and I were paid a visit by Evacusafe, a leading evacuation chair manufacturer. The guys from Evacusafe brought three chairs along to our office - the Evac+Chair, the Evacuation Chair Standard model and the Excel model - to provide information and show us how to use them.
The training was certainly enlightening, bringing some things to my attention that I hadn't really considered before. So now I'm going to report back to you, explaining why I think the training is important so you can see how your company can benefit too.